Welcome to...
the next step in your healing process.



Linda Hawke Massage and Craniosacral Therapy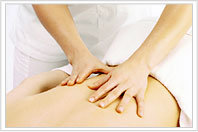 The clinic provides advanced theraputic and relaxation massage, warm rock treatments, craniosacral therapy, acutonics, and lymphatic drainage in a safe and comfortable environment. Treatment is provided to clients of all ages, children, adults and seniors. Services include a variety of techniques that are designed to relieve the pain and stress related to day-to-day living while assisting in the rehabilitation of physical injuries. A wholistic approach encompasses body and mind.

Your Experience
Providing the highest quality of care, friendly and knowledgeable I care about all aspects of your treatment. Customizing each to meet your specific needs and incorporating a variety of assessment and treatment techniques that are best suited to you as an individual.
This practice is dedicated to enhance your well-being.
Email me with the date and a time of your preference. I will confirm either by phone or email. hawkemassagetherapy@gmail.com
If you prefer to speak with me in person call 352.4875. Please leave a message if I am not available. I will return your call as soon as possible.